Leominster Food Truck Festival 2022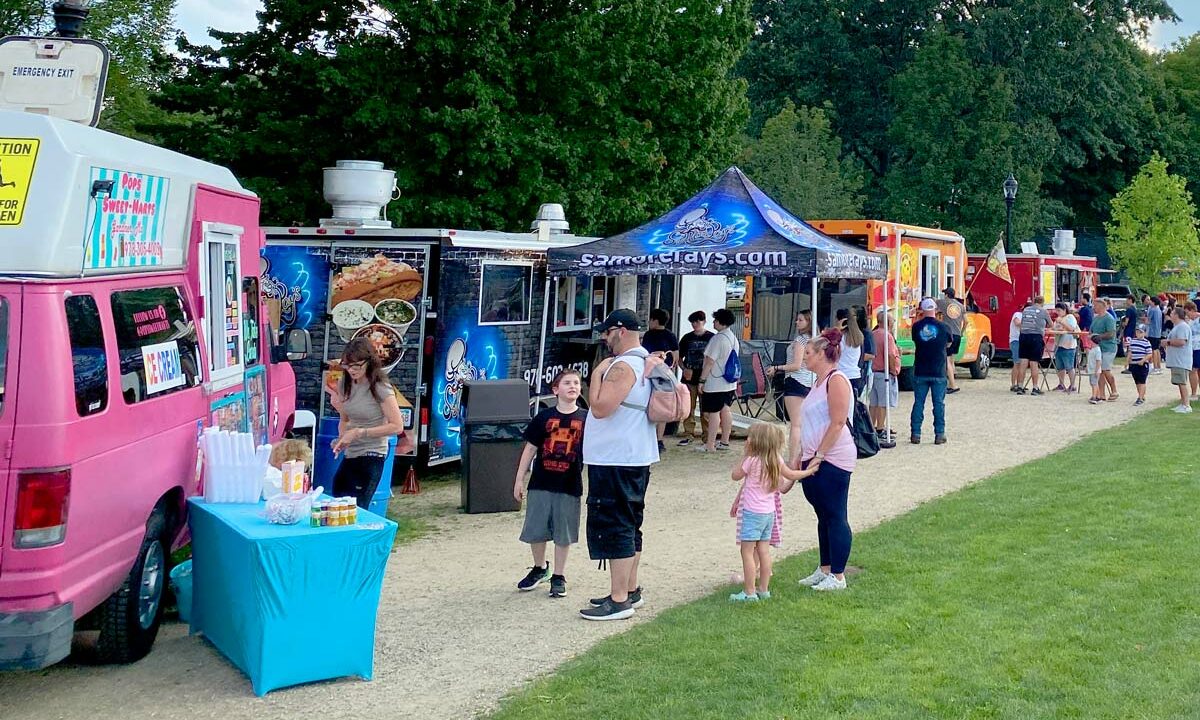 Date:
Friday Sep 9, 2022
Time:
5:00 pm - 9:00 pm
Rain Date:
Friday Sep 16, 2022
Location:
Downtown Leominster
Address:
4 Main St, Leominster, MA 01453
Get Directions
The Leominster Food Truck Festival will take place in downtown Leominster on Friday, Sep 9, 2022 from 5:00 PM to 9:00PM. If there is rain, the event will be moved to the following Friday, Sep 16 at the same time and place. Thousands of guests and over 30 food trucks are expected to descend for mouth watering food, a beer garden, and live music by the Runaway Dogs playing classic rock hits.
The festival will feature an assortment of different food trucks serving everything from BBQ to Mediterranean Halal food, to candy and ice cream. So far several trucks have been officially booked with more likely to come.
Sterling Street Brewery will have a beer garden setup on the premises from 5:00 PM to 9:00PM for patrons 21 years of age and older.
Food Trucks at Leominster Food Truck Festival 2022
Big T's Jerky House and BBQ – Meat slathered with dry rubs and mop sauces then smoked
Birds Nest Italian Street Food's – Manicotti Trailer AND Panini Trailer
Bubbe's Blintzes – The most outrageously delicious handmade blintzes
Chez Rafki's – Mediterranean Halal food
Choff's Steak Tips – Steak Tips
Clyde's Cupcakes – Dessert truck
Donali Food Truck – Specializing in sausages and lobster rolls
El Montron
Grumpy's Dogs – Dogs with attitude!
Juniper Farms Ice Cream – Ice Cream Truck
Kona Ice of Shrewsbury – Amazingly flavored shaved ice
Luccas American Kitchen – American food
Mike and Ant's Ice Cream – Delicious ice cream
Moe's Sweet Eats – Cannolis, fried dough, deep fried oreos, funnel cakes, french fries
Pops Sweet-Harts – Ice cream truck
Potato Potato – French fries and tots
Red's Street Kitchen – Globally inspired street fare
S'aMoreRay'S & Sons – Unbelievable homemade sandwiches
Sabor Latino Food Truck – Latin food
Shishkaberrys of New England – Home of the DingleBerry!
Simmy's Polish Express – Homemade Polish fare
Sun Kim Bop – Korean tacos, wraps, bibimbop & other eats
The Caribbean Press – A Caribbean Twist on the Panini
The Grub Guru – Asian fusion street food and Mediterranean
Thee Taco Dude – Great tacos
The Whoo(pie) Wagon – Whoopie Pies made with the finest fresh ingredients
Travelin' Bones Barbecue – BBQ Food Truck
Trolley Dogs – Franks and specialty dogs
Twizted Pickle – Deli-style food truck
Uncle Joey's Cannoli – Fresh filled cannoli
Wacky Candy Shack – Penny style candy store on wheels
Work Hard Eat Good – Jamaican, Caribbean, West Indian, and Vegetarian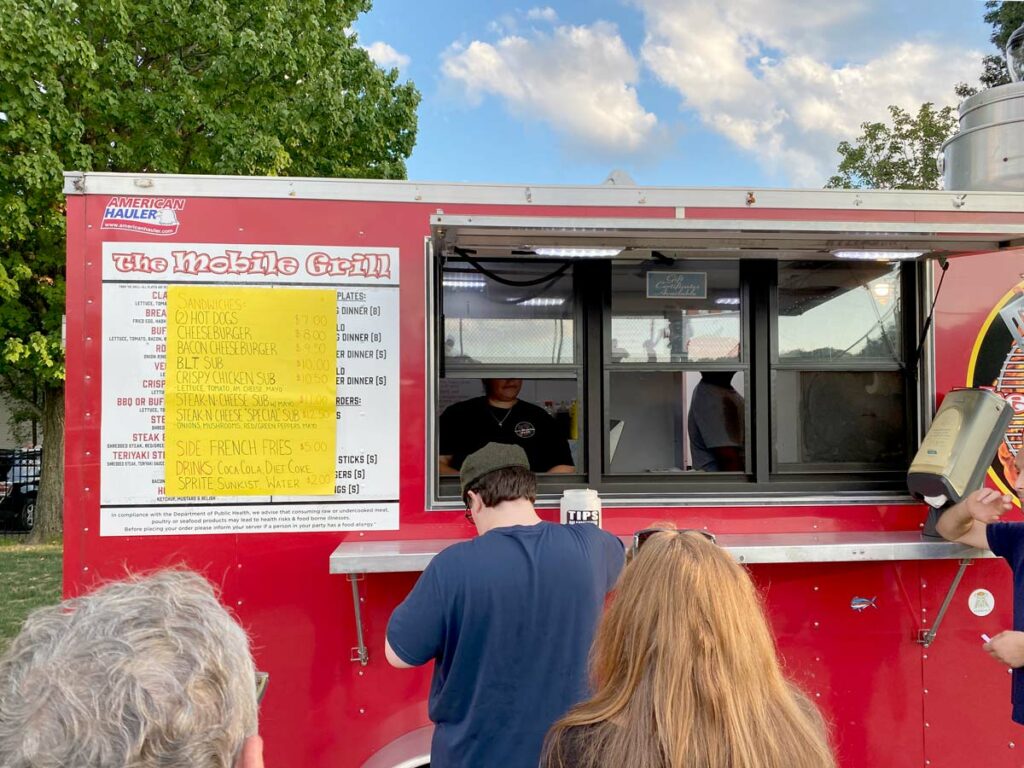 The four hour festival has grown over the years. The first event was held in 2014 at Sholan Farms but quickly outgrew the space. That prompted the move to the downtown area where each year they had to expand to accommodate more space for crowds as well as more trucks. This year over 1,000 people are expected to attend and as always, parking is free. For additional information, feel free to check out the official Facebook page.