Amazon Fresh Store Coming to Leominster, MA
There has been a lot of speculation about what is going into the former Shaw's at WaterTower Plaza. One of the most popular Leominster Facebook groups has people posting about it nearly once a week. Lately, however, information has been coming out that is pointing to Amazon Fresh. We also think it will be Amazon Fresh based on what we've seen.
WaterTower Plaza Construction Project Page
Brixmor, the company that manages WaterTower Plaza, has a page on their website that lists projects that are currently under development. The first project listed is WaterTower Plaza in Leominster. Link below:
Brixmor WaterTower Plaza in development page
On this page you'll find they share images of a new grocery store that looks a lot like Amazon Fresh. Nearly identical to the new ones being built. Note the grey façade, lime green accents, and square windows. All you have to do to confirm this is Google "Amazon Fresh", and look at pictures of other Amazon Fresh stores, or check out the one that is opening in Saugus. Notice the similarity?
There's also been unconfirmed rumors and information in the Leominster Facebook groups that support this. For example, one person said that a worker gave them a corporate name on their phone that is associated with Amazon Fresh. Others have spoken to managers at certain locations in WaterTower Plaza that have also said Amazon Fresh. The most convincing evidence so far though is the development page on the Brixmor website.
At this point, we can all but officially confirm an Amazon Fresh grocery store is taking the place of the former Shaw's in WaterTower Plaza.
Amazon Fresh Leominster Construction Updates
Construction on the former Shaw's building is moving fast. They've already torn off the old façade, gutted the inside, and are starting to dig around front. Check out some of the recent construction photos below.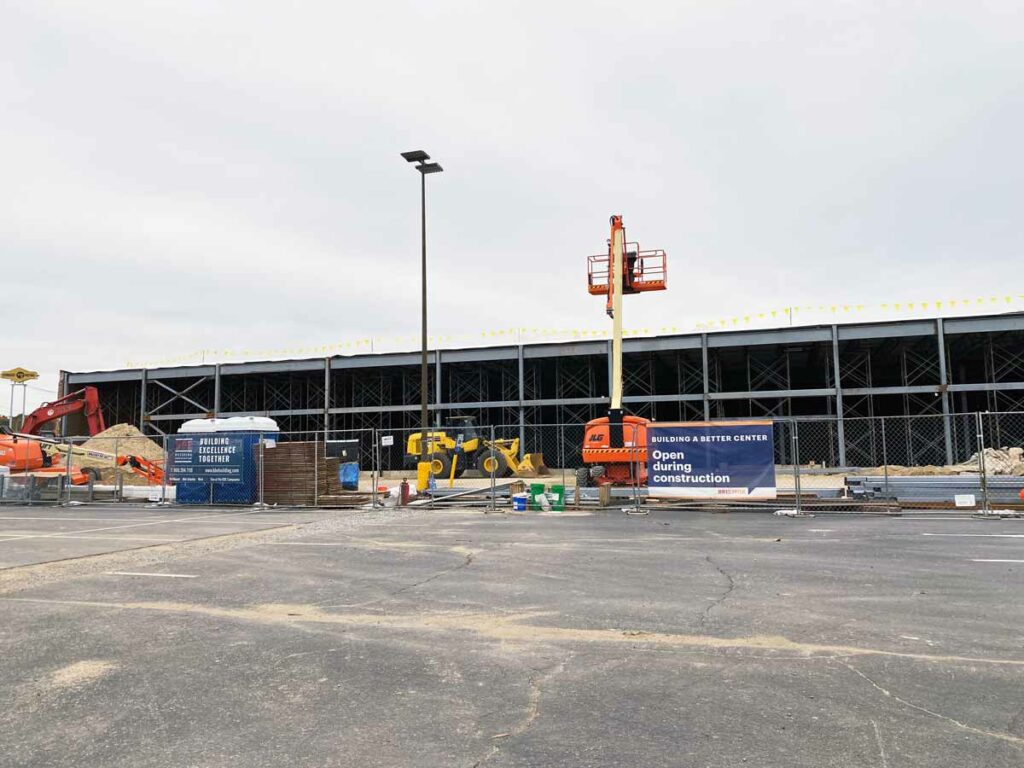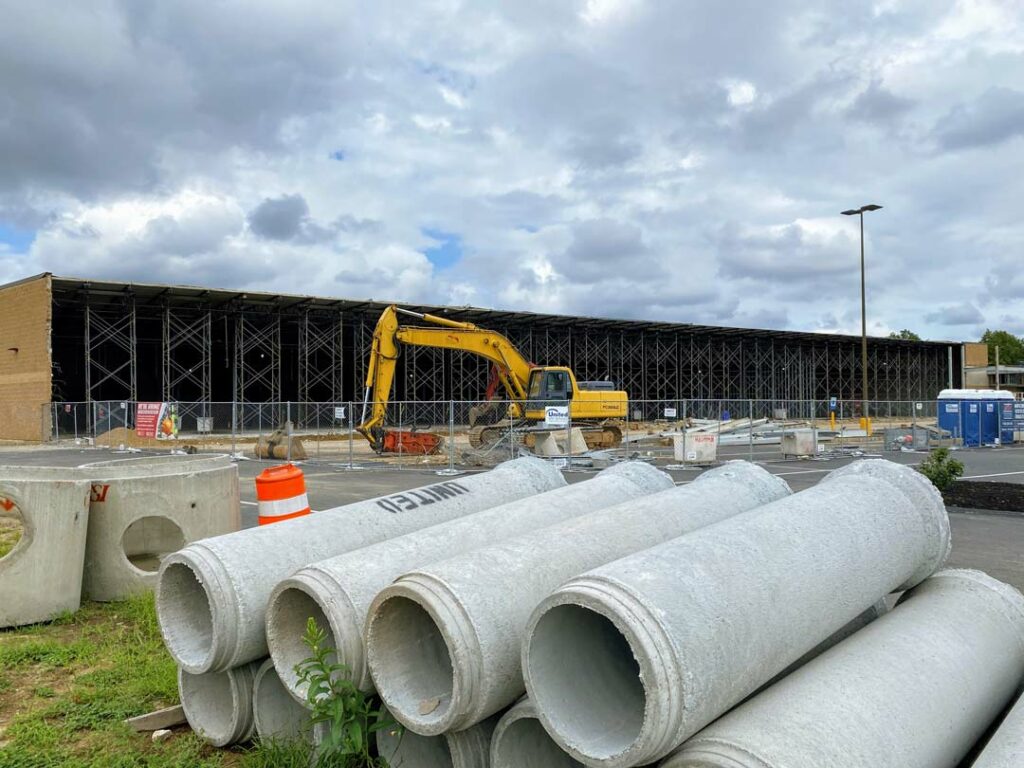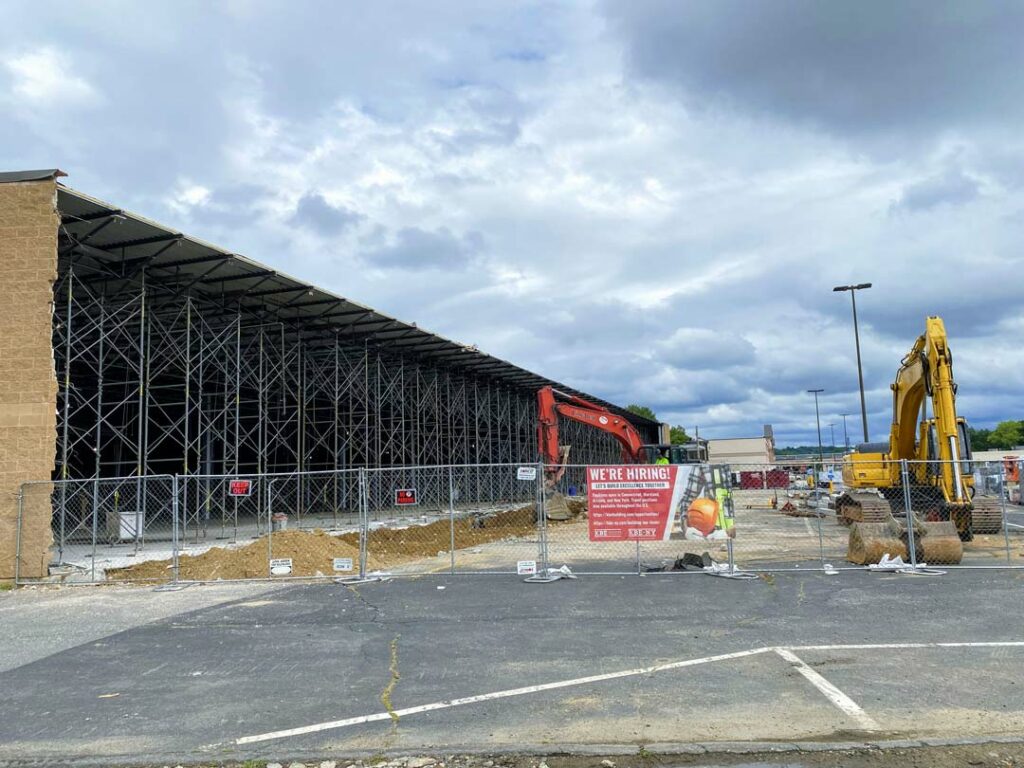 We don't have an exact date of when Amazon Fresh is opening, but we anticipate sometime in the first half of 2023. We'll keep you updated as we find out more.
What's an Amazon Fresh Store?
Never heard of Amazon Fresh? Check out this video of what shopping in an Amazon Fresh store is like. If you didn't know, some Amazon Fresh stores have what they call Dash Carts. They're grocery carts that allow you to skip the checkout line by using a combination of computer vision algorithms and sensor fusion to help identify items placed in the cart.