5+ Best Reasons to Move to Leominster, MA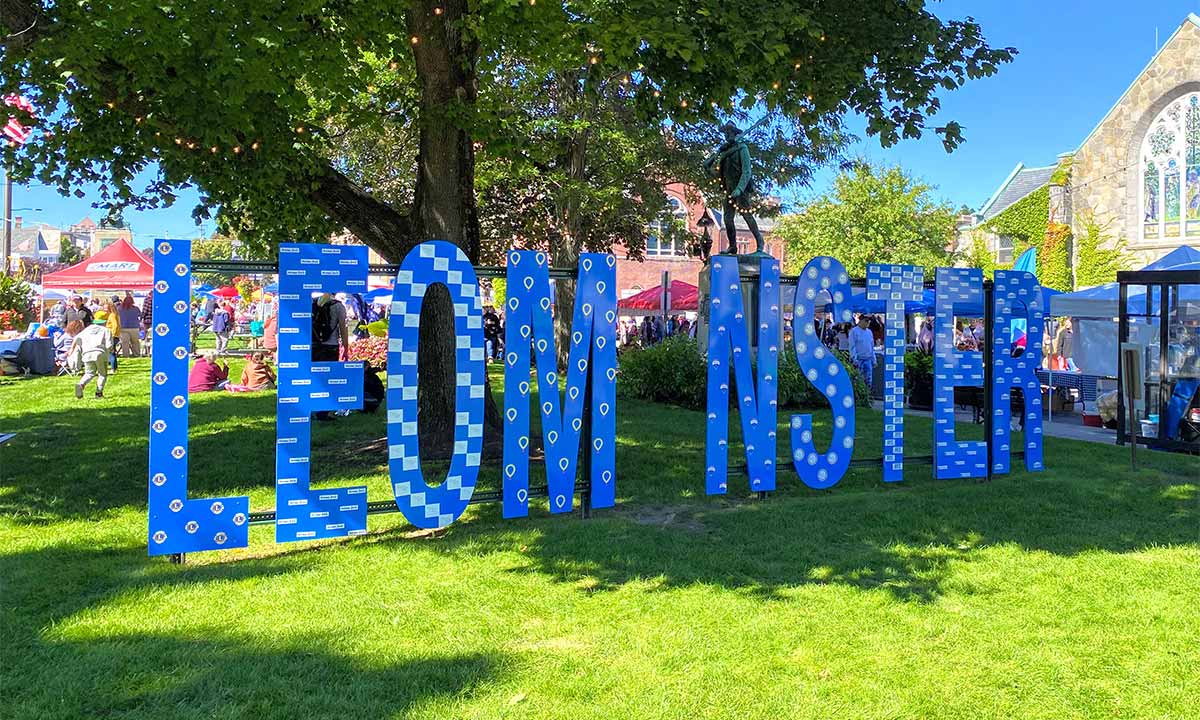 Leominster is a wonderful city in Massachusetts to call home. It is conveniently located, has an active and involved community, and well-kept parks and recreation areas. Locals appreciate the quiet neighborhoods, shopping, restaurants, and local leadership. With a population of just under 42,000, the city isn't too big or too small. If you're considering moving to Leominster, here are the best reasons to live in Leominster, MA.
Leominster is Centrally Located
Leominster is located on two major Massachusetts highways. The first is Interstate 190, a 19.4 mile highway that starts in Leominster, and ends in Worcester. In just 25 minutes you can be in downtown Worcester. Along the way you'll also pass by Route 117, Route 12, and Route 140. Being in such close proximity to Interstate 190 makes getting around central Massachusetts very convenient.
The second highway is Route 2, a 142 mile-long major east-west highway that stretches all the way from New York to Boston. This makes getting to Boston super convenient, and takes just under an hour. Route 2 intersects with Interstate 495, and Interstate 95.
All in all, Leominster is a conveniently located city on two major highways. You're never too far from Worcester, Boston, Nashua, or western Massachusetts. Living in Leominster, you'll come to have great appreciation for this convenience.
Small Town Charm with City Appeal
Depending on which way you drive, within 10 minutes you could be at a mall, a farm, major shopping, or a popular hiking spot. Everything you need is close by in Leominster. Shopping, restaurants, outdoor activities, and more are all accessible within a short drive.
There is a large variety of restaurants, both upscale and casual, with more being added all the time. There is a newly renovated mall with more additions on the way, a movie theater, and an entertainment center set to open soon. And don't forget downtown!
Plentiful Nature and Outdoor Recreation
Leominster is home to many parks, hiking trails, walking trails, and a brand new rail trail. You'll have no problem finding fun activities to do outside in Leominster.
One of the most popular parks in Leominster is Doyle Field, which hosts a walking path, tennis courts, and pickleball courts. You'll also find an open field, playground, and fitness area. If you want more nature, check out Doyle Conservation Area, a 157-acre public reaction area with woodland, trails, meadows, gardens, and a park area.
For the more adventurous, Leominster State Forest is just minutes away. From hiking and mountain biking, to rock climbing and fishing, Leominster State Forest has it all. Hike part of the Midstate Trail, or go for a swim in Crow Hill Pond. In the winter, try cross-country skiing or snowshoeing.
Community Events and Celebrations
Leominster hosts many fun and exciting special events throughout the year. Some of the best ones are the Johnny Appleseed Arts and Cultural Festival, Starburst, and Summer Stroll. Most of them are also free to attend, and held right in downtown Leominster.
The Johnny Appleseed Arts and Cultural Festival is held near the end of September every year. It features a variety of food options, booths, events, live entertainment, petting zoo, kids area, music, and more. It's a fun event for the entire community to enjoy.
With so many events and celebrations happening in Leominster, you'll never get bored. Leominster is a city that takes great pride in its community and culture, and it shows through the many events and celebrations throughout the year.
Abundant Food and Drink
If you love food, Leominster has plenty of delicious and award winning restaurants to choose from. American, Mexican, and Asian make up the vast majority of restaurants in Leominster. You'll also find delicious Italian favorites, and even a handful of unique food trucks!
If you're a fan of chain restaurants, Leominster has those too. There is no shortage of good food to be had in Leominster, with more restaurants opening regularly.
Active and Supportive Community
The community of Leominster is supportive, and close-knit. A lot of this has to do with leadership in the city government. Leominster is home to the longest currently serving mayor in Massachusetts. The mayor is a lifelong resident of Leominster, and his passion for the city, its people, and the community have helped Leominster thrive. Whether you're a business owner, family, veteran, senior citizen, or volunteer, you'll feel welcome.